Published on08/14/2018 1:23 pm
As food; minerals also play the essential role for a good health. Key minerals contribute a lot for strong teeth, bones, healthy skin and hair. They are imperative for the growth and development of our body. When pure water lands on the soil, passes through the earth and gets mineralized. However the water could also get contaminated with substances that are toxic due to pollution, hence are unfit for direct consumption. When an eco-friendly water-purifier system is attached to your water source, it will remove the traces of such harmful chemicals, biodegradable waste, and bacteria from it. It also ensures that you only get the unending stream of pure and cool water.
Aquavita as a water purifier became more popular in residential or offices for drinking water in Dar es Salaam. It ensures that the people work in offices will drink only pure water for a better health. The RO water purifiers system in it removes the substance larger than water molecules. Therefore it seems to be one of the
Read More
Published on05/23/2018 10:03 am
Worldwide soft drinks giant – Coca-Cola has revealed that Dasani water contains cancer-causing plastic particles. Kenya tops the list of supplying Dasani bottled water. Coca-Cola has claimed the mere presence of micro-plastics in Dasani water and among 93 percent of world's well-known bottled water products are contaminated by tiny plastic pieces.
Out of all the countries, the microplastics concentration in Dasani water throughout Kenya includes 335 plastic pieces in every litre. However, the samples that were bought from Amazon had a minimum of 85 pieces and maximum of 303 pieces per litres.
The survey was performed by the scientists at the State University of New York and commissioned by the non-profit media organization – Orb Media. The research was performed on the bottled water sourced from Kenya, India, Indonesia, the USA, Lebanon, China, Brazil, Lebanon, Mexico, Thailand, and e-commerce platform – Amazon.
In fact, there's no evidence to date that claims that ingesting tiny plastic
Read More
Published on01/29/2018 7:17 am
Pure drinking water is an essential element for day to day living? Pure water is available in various forms packaged and bottled. Getting Pure and clear water by installing water filter system in your office gives you a better living condition. Water Filter Systems assists to promote healthy living and offerd many other benefits. Anti-toxin water, impurity-free water supply to your home or office eliminates the inconvenience of buying bottled water. Water Filter Systems if adopted by employers can give free access to the best mineral water in Nairobi. Check few advantages of adopting a Water Purifier.
Oxygenated Water –Oxygenated Water A body cell enhancer by nature and energy, if taken it improves the employee agility. The other health benefit is it keeps you free from cancer and imbibe good bacteria in the body and keep you free from viruses, spores, parasites, and chemicals.

Soothing Coldwater – Aquavita Water filters come with water chilling system along with oxygen injection and
Read More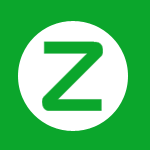 Aquavita Limited